Nov
26
, 2013
John Mayer "Live in Concert"
with special guest Phillip Phillips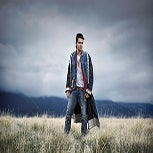 Nov

26

, 2013

6:00 p.m.

$69.50, $49.50 and $35.00
Released in June 2012, Born and Raised, the fifth Columbia Records album from seven-time Grammy-winning singer, songwriter and guitarist John Mayer, debuted at Number One in six countries--Australia, New Zealand, Canada, Denmark, Netherlands and the United States--while hitting Number One on iTunes in thirty territories worldwide.
Mayer's previous albums--Room for Squares (2001), Heavier Things (2003), Continuum (2006) and Battle Studies (2009)--have sold more than 17 million copies combined worldwide. John has won seven Grammy Awards and received an additional 11 nominations. He has been included in Time Magazine's annual Time 100 list of the most influential contemporary thinkers, leaders, artists and entertainers, and twice featured on the cover of Rolling Stone Magazine's annual "Guitar" issue.

The same day that Phillip Phillips claimed his victory in American Idol's season 11 finale, the 22-year-old singer/guitarist released "Home," a debut single that showcases his rich, raspy vocals and masterful guitar skills. The Leesburg, Georgia-bred songwriter released his debut album The World From The Side Of The Moon (19 Entertainment/Interscope Records) November 2012 where it debuted at #4 on the Billboard Top 200 Album chart and #1 on the Billboard Rock Album chart. The album has since gone gold, and is quickly approaching platinum, as it jumps fifteen spots to #18 on the Billboard Top 200 this week. Phillips' hit single "Home" see sales of over 4.2 million making it the most successful single of any American Idol winner. Phillips recently finished up a tour with Matchbox Twenty and is currently out on the road headlining a college tour in support of his new single "Gone, Gone, Gone."
Print