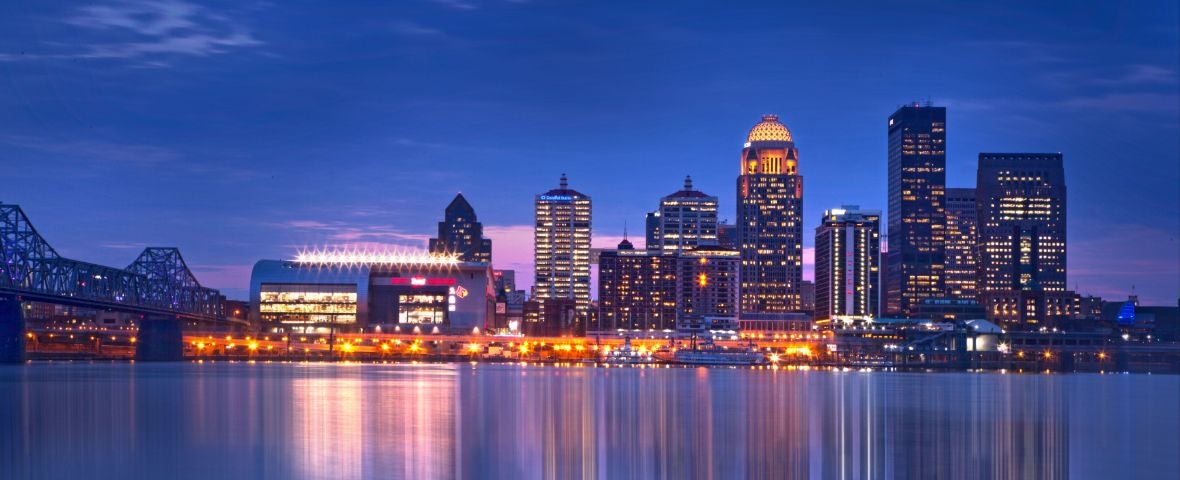 KFC YUM! CENTER BRINGS IN NEARLY $1 BILLION IN ECONOMIC IMPACT IN UNDER A DECADE
The Louisville Arena Authority has announced that the KFC Yum! Center, Louisville's premier sports and entertainment venue, can be credited for bringing in just under $1 billion total in economic impact in less than a decade.

A study conducted by Hunden Partners for Louisville Tourism found that the economic impact of the arena over the last nine fiscal years of the venue's operation is $942 million, averaging $122 million annually.* A previous study commissioned by Louisville Tourism for the first four years the venue was in operation shows the KFC Yum! Center contributed approximately $581 million in economic impact from 2010 to 2014.

"The findings of the study by Hunden Partners validates for Louisville Tourism, the Louisville Area Authority and other stakeholders that the value proposition envisioned for the arena in 2005 continues to hold true," said Louisville Arena Authority Chair Leslie Geoghegan. "The results demonstrate the return on investment for our partners – the State, Metro Louisville, and the University of Louisville – with the significant economic impact that the KFC Yum! Center has on the Louisville community. We are excited to see its continued success into the future."

"Understanding the impact of one of the city's largest venues for hosting events helps identify what some of the key drivers of tourism are to Louisville," said Louisville Tourism President and CEO Cleo Battle. "We will use the information gleaned from this report to deploy marketing strategies that will help Louisville grow our record visitation of 19 million in 2019 to 25 million by 2030."

By The Numbers: KFC Yum! Center Economic Impact During the Analysis Period (2015-2023)
The KFC Yum! Center generated an average $29.1 million in annual earnings supporting an average of 584 full-time jobs annually just within the Louisville Metro area.
More than $58.5 million in taxes were generated by the KFC Yum! Center and its visitors, representing an average of $7.6 million annually.*
During the nine-year period between FY 2015 and 2023, the facility has generated nearly $942 million in total spending within the Louisville economy, or an average of $122 million per year.*
Approximately 54 percent of visits to the facility came from outside of Jefferson County, while 25 percent of spending came from outside of Kentucky.
The total number of events hosted at the KFC Yum! Center has rebounded to 84 percent of pre-pandemic levels.
Several factors cited in the study have led to the continued success of the KFC Yum! Center.
The KFC Yum! Center, with a capacity of 22,090, is the largest arena within a 400-mile radius, and the fifth largest arena in the nation. This adds a value proposition for touring artists looking to attract large crowds. The venue regularly hosts the largest selling concert of an artist's entire tour.
In 2021, the KFC Yum! Center completed an $8 million renovation that included video, audio and broadcast upgrades, as well as concession and carpeting updates.
The Louisville Arena Authority leveraged ASM Global, the world's leading venue-management company and producer of live events and experiences, to conduct a 30-year capital improvement plan based on the useful life of various assets. The plan identifies annual improvements to the arena with the intent of keeping the KFC Yum! Center a state-of-the-art venue that will continue to attract top sporting and entertainment events.
"We are so grateful that we continue to work with the nation's top promoters and event producers to bring high-caliber concerts, sporting events, and more to Louisville and to our local and regional fanbase who continues to support these events and drive additional revenue to the region. Additionally, we are fully committed to serving the community and surrounding areas by hosting a variety of events from local graduations to large scale charity benefits," said ASM Global General Manager Eric Granger. "I'm very proud of our team who works so hard to ensure the KFC Yum! Center is very well maintained and remains competitive in the sports and live entertainment industry. The strength of the numbers shown in this report provide a great outlook for the future and we feel very confident in continued success for the KFC Yum! Center and surrounding businesses."

The KFC Yum! Center continues to attract top-tier talent to Louisville and remains one of the region's most significant forces in driving economic growth. The 22,090-seat arena has hosted approximately 115 events per year, ranging from national concert tours with top-selling artists, major sporting events, and University of Louisville basketball games to graduations, conventions and more.

Notable events over the past decade include Morgan Wallen's concert in April 2023, which posted the venue's largest grossing ticket sales ever, as well as sold-out shows featuring acts like Elton John, Lady Gaga, Taylor Swift, Eric Church, Guns N Roses, P!NK and many more. Exciting sporting events such as the NCAA Division I Men's and Women's Basketball and Women's Volleyball Tournaments, Professional Bull Riding, USA Gymnastics Championships, and more continue to drive attendance and revenue at the arena.

The KFC Yum! Center not only drives revenue generation for the city, but also supports the community through a variety of events including holiday movie nights, free youth basketball camps, service projects, clothing drives and more. The venue also hosted Muhammad Ali's funeral in June 2016 and is home to a wide variety of unique events annually.

*Numbers exclude the pandemic years FY 2020 and 2021