Oct 29, 2020
Pepsi Stronger Together and KFC Yum! Center Partner to Reward, Refresh and Recharge Early Voters
View All News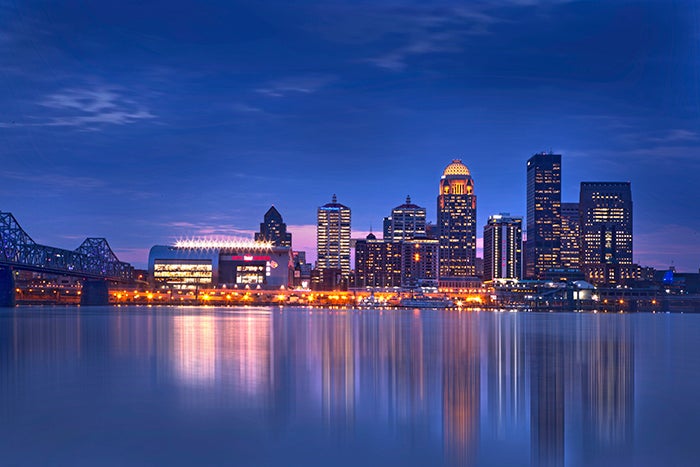 PepsiCo Beverages North America, South Division (PBNA SD), a global leader in the food and beverage industry, has announced they have been awarded pouring rights at the iconic KFC Yum! Center in Louisville, Kentucky, one that will deliver thirst-quenching Pepsi products to passionate music, entertainment, and University of Louisville sports fans for years to come. In addition to providing meaningful enjoyment and refreshments, PBNA SD is proud to support the KFC Yum! Center in its role as a polling site for the 2020 Elections both on election day and for early voting through its Pepsi Stronger Together initiative. Starting Friday, October 29, registered voters in the Louisville community who choose to vote early at the KFC Yum! Center can look forward to new Pepsi vending machines in the Arena Plaza, providing free beverages and instant opportunities to win epic prizes as they exercise their civic duties.

"Our new partnership with the KFC Yum! Center reflects our deep commitment to the city of Louisville and our effort to provide meaningful support to our employees and their friends, family, and neighbors both in the city and across the US," said Derek Lewis, South Division President, PepsiCo Beverages North America. "We are proud to support the KFC Yum! Center in their mission to serve as a polling location for Louisville residents and we know that the work doesn't stop after folks leave the voting booth, and that's why we're excited to expand our Pepsi Stronger Together program to reach those in need in the Louisville community in the coming months."

Once early voters cast their ballots at the KFC Yum! Center, they will be greeted by Pepsi vending machines on the plaza doling out refreshing, ice-cold Pepsi products and providing some lucky Pepsi fans the opportunity to be rewarded with additional epic prizes including the University of Louisville merchandise and KFC Yum! Center concert and event tickets.

"Pepsi's commitment to serving the Louisville community is perfectly aligned with the vision the Louisville Arena Authority and ASM Global have for the KFC Yum! Center," the venue's general manager Eric Granger said. "Their partnership extends beyond providing refreshing beverage choices to our patrons, it incorporates sincere and impactful measures to engage our entire community. We look forward to offering Pepsi's impressive portfolio of brands for the University of Louisville basketball games, concerts, and other special events. We could not be more pleased to welcome Pepsi as a partner at the arena and look forward to working with their team to develop new ways to support our community."

This is just the beginning for the Pepsi Stronger Together program in Louisville - a grassroots initiative, empowering communities around the country by providing resources and localized programming. The brand initially launched Pepsi Stronger Together in May of 2020 in response to the COVID-19 pandemic, engaging its network of partners in the South to shine a spotlight on essential front-line workers in a variety of industries. Just last week, the Pepsi Stronger Together program kicked off its 2.0 version, bringing much-needed support to Orlando, Miami, Washington, D.C., and Memphis, in tandem with its NBA partners.

PBNA SD partnership deal with KFC Yum! Center will span the course of 10 years, providing the company with exclusive marketing rights. In addition to offering PepsiCo Beverage's portfolio of products inside the arena, including local favorites Mt. Dew and Dr. Pepper, the arena's outdoor plaza will be transformed into Pepsi Plaza. Patrons will "Always Be Celebrating" as the Pepsi Plaza will host several exciting free concerts and events throughout the year. The new relationship with PepsiCo Beverages and KFC Yum! Center was secured by Louisville Arena Sports & Entertainment Properties, the locally based Learfield IMG College team that has represented the arena and has overseen its corporate partnerships since before opening.
Print