Jul
6 - 8
, 2021
American Red Cross Blood Drive
Stars, Stripes & Pints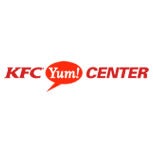 The "Stars, Stripes & Pints" drive will be held at the KFC Yum! Center on July 6-8 from 11 a.m. until 6:30 p.m. People with all blood types are encouraged to donate.
Presenting donors will get free parking, a Red Cross hat, and a free ticket to Kings Island or other Cedar Fair locations, while supplies last.
Donors must enter the KFC Yum! Center from the west side of the main entrance off Main Street. This entrance is also accessible from the elevator located on the Third Street side of the parking garage.
Schedule your appointment today!
Visit redcrossblood.org, call 1-800-RED-CROSS and use sponsor code StarsStripesPints.
Print