Sep
13
, 2014
PBR, Professional Bull Riders
BlueDef Velocity Tour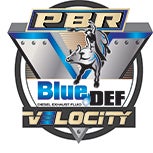 Sep

13

, 2014

6:00 p.m.

$79, $54, $38, $23
Get the opportunity to experience the toughest sport on dirt when the Professional Bull Riders (PBR) Blue DEF Velocity Tour comes to the KFC Yum! Center on Saturday, September 13 for one night only.
The PBR features some of the best up-and-coming bull riders in the world facing off with foes nearly 10 times their weight during the most thrilling 8 seconds in sports. The average weight of a bull rider is about 160 pounds. The average weight of a PBR bull is about 1,700 pounds with the largest bull on the tour weighing well over 2,100 pounds.
Ticket prices start at just $15 and go on sale to the general public on Friday, May 30 at the KFC Yum! Center, all Ticketmaster outlets, online at www.ticketmaster.com and via phone at 1-800-745-3000.
Group Sales
Group discounts are available for groups of 10 or more (see prices below) by calling (502) 566-5152 or visiting Group Discounts. Group discount ends Monday, Sept. 8.
Click HERE to download the Group Sales Order Form.
Group Prices
$79, $43, $31, $19, $15
Regular Prices
$79, $54, $38, $23, $15
Print