Jun
21 - 25
, 2021
Robbie Valentine Summer Basketball Camp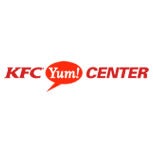 Jun

21 - 25

, 2021

8:00 AM

$210/Full Week; $125/Half Week
About the Camp
For more than 30 years, the Robbie Valentine Basketball Summer Camp has been a premiere youth summer camp in Louisville, Kentucky. The camps is geared for boys and girls, ages 5-16, and emphasizes individual instruction in all phases of the game. Campers can expect to learn the key fundamentals of being a better basketball player in areas including defense, shooting, passing, ball handling, team work and leadership. In addition to learning skills on the court, Robbie teaches the campers valuable life skills and invites several keynote speakers from the local basketball community who will mentor the attendees throughout the camps.
Camp Dates:
Camp Highlights:
Teaches basketball fundamental skills stations
Expert lectures by Robbie Valentine and guest speakers
Careful arrangement of campers in groups according to age, size and experience
Outstanding staff
Team competitions re-emphasizing newly learned skills and building self-confidence
Visits from current and former college players
Counselors available one hour prior of camp for early drop off
Concessions available
Parents are welcome to stay at camp or attend anytime!
Learn from experience coaching staff:
Robbie Valentine, University of Louisville 1986 NCAA Championship Team
Darryl Murray, Camp Director; University of Tennessee
Joe Estes, Loyola University, Chicago
Brooke Valentine Thomas, Bellarmine University
Kylie Floyd, Butler High School
Corey Clark, University of Kentucky
Darryl Baker, Danville Community College
Gary Valentine, Spalding University
Special Guest Appearance by (appearances vary by camp week):
Denny Crum, Hall of Fame Head Coach of the 1980 and 1986 University of Louisville NCAA Championship Teams
Milt Wagner, University of Louisville 1986 NCAA Championship Team, LA Lakers 1998 NBA World Champions
Tony Branch, University of Louisville 1986 NCAA Championship Team
Jack Givens, University of Kentucky 1978 NCAA Championship Team
Chris West Sr., University of Louisville 1986 NCAA Championship Team
The basketball camps will follow state and local Covid-19 related guidelines. More details will be sent to registrants closer to the camp dates.
Print