Aug
21
, 2016
The Soul Lounge Louisville KY Presents: Louisville Live!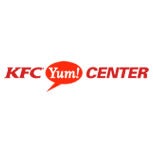 Aug

21

, 2016

Free and open to the public.
The 9th Annual Soul Lounge Series of Jazz & Soul continues Sunday, August 21, 2016 from 5-9PM on the KFC Yum! Center Norton Healthcare Plaza. This series of live performances will come to an end with "The Final Competition" that showcases local talent. The event will kick off with a blend of local poets and solo vocalists, followed by several bands and vocal groups including beloved Louisville soul band Nightbreeze and rising star Chanson Calhoun.
This evening of FREE musical entertainment will be held on the KFC Yum! Center Norton's Healthcare Plaza. For one night, the arena's beautiful fountain will be transformed into a performance stage. Local Poets, Solo Artists, Groups and Bands will have the chance to perform live as a finalist and compete for prizes.
The entire community is invited to attend, as The Soul Lounge Louisville puts on this magnificent night of live music, performed and presented free to public
Print